Untuk membaca ini dalam bahasa Melayu, sila klik sini.
(For Non Muslim Use Only)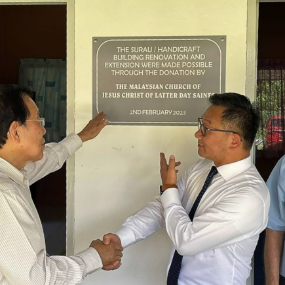 Cheshire Home and Services in Kota Kinabalu, Sabah Malaysia, recently received help from The Malaysian Church of Jesus Christ of Latter-day Saints to renovate and extend one of its buildings to become the new surau and handicraft center for the residents. These renovations and expansion benefit dozens of residents in the facility.
"We have a very long association with LDS charities, starting from Kuala Lumpur in 2008 with wheelchair projects." Mr. Lawrence, president of The Cheshire home stated "We are very grateful for your renewed support for Cheshire Home Services. Today we will conduct the handover for this project which has been successfully completed and we can see the fruits of it."
Jennifer Liew, Cheshire Home manager, said, "We are very happy for the help of LDS for the project that we are handing over today. This building was built in the 1990s and as time passed it developed some problems, particularly leakage from the roof and rain gutter."
Time and the elements did their damage, but during Covid 19 the Cheshire home was forced to close due to the vulnerability of its residents. The humanitarian Missionaries, Elder and Sister Reese, learned of this valuable community center's needs and were able to work with the organization to provide support through the humanitarian funds of the Church.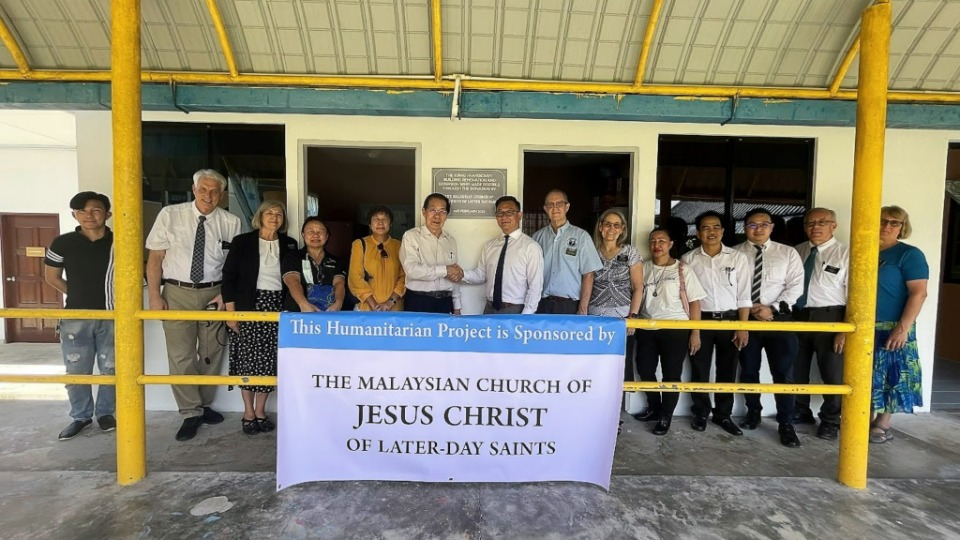 As part of the expansion and renovation, sliding windows were installed and the leaky roof and gutters were repaired. "We want the residents to be able to come to the center and do their handicrafts freely," Jennifer said. "Having this bigger space means that they are able to do their handicrafts there and sell them at one time without going back and forth."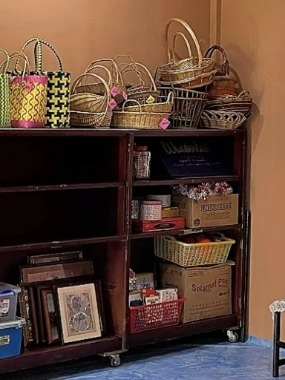 "One of the residents does beadwork. During covid she became emotionally depressed because she was not selling any of her beadwork. Now that we have this dedicated space for displaying and selling the handicrafts, that is changing, and she is gradually getting better. We hope that by providing these kinds of facilities they will be able to have some income which also improves their self-worth which is very important to them. We are very thankful for this help."
Cheshire Home and Services is a private, non-profit organization, which provides care for persons with disabilities irrespective of race, religion, and culture. The Cheshire Home provides valuable services to persons with disabilities in Sabah, including residential care, skills training, and education to promote independent living. Programs set up to train residents in useful skills include a bakery school, laundry service, handicraft shop, and thrift shop.
Residential is the main program but Cheshire Home and Services also provides support groups for persons who live in the community and come to Cheshire Home for sessions on various topics such as independent living. In addition, a nursery school is run by the very caring staff and volunteers.
Caring for the poor and needy is a foundational belief of The Church of Jesus Christ of Latter-day Saints. Built on the principles of personal responsibility, community support, self-reliance and sustainability, humanitarian efforts are designed to give individuals and communities the tools they need to improve their own circumstances in permanent and meaningful ways. https://newsroom.churchofjesuschrist.org/topic/humanitarian-services