(For Non Muslim Use Only)
"I bless you to learn more about who you are and what your purpose really is, during this conference." President Russell M. Nelson
For the Strength of Youth (FSY) conference took place on December 19-24, 2022, in Kuching, Sarawak, Malaysia. The conference, which follows the highly successful FSY in 2019, was attended by more than 300 participants, including 34 young adult counselors.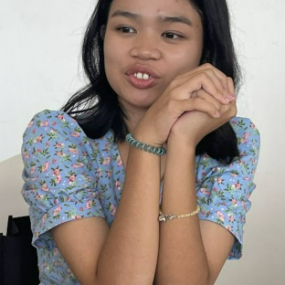 "I really enjoyed FSY. I made new friends, I learned more about the gospel, and it has strengthened my faith," said Clarisa Shani, a young woman from Miri.
The theme of the 2022 conference was "Trust in the Lord" from Proverbs 3:5-6. This event was designed to help the youth of The Church of Jesus Christ of Latter-day Saints have fun as they apply the gospel in all aspects of their life. At FSY, they participated in five days of devotionals, classes, and activities which help strengthen faith in Jesus Christ and bring joy and a sense of belonging as they live the gospel.
Many of the Asia Area Church leaders, including Elder Benjamin M.Z. Tai and Sister Naomi Toma Tai of the Asia Area Presidency; Elder Stephen C.K. Lai, the Asia Area Seventy over Malaysia and Singapore; President Richard Kok Leong Ho and his wife, Sister Chan Min Lian, who were the Session Directing Couple; and President Taitama Tolman, the Singapore Mission President, took this opportunity to teach and interact with the youth . Their inspiring and heartfelt thoughts were given with love and a deep desire to help the youth to develop their character, by learning how to make good choices, follow gospel principles and increase their faith in Christ.

"My beloved brothers and sisters, I promise you that when you study the Book of Mormon, you will make better choices every day," said President Ho while addressing all the youth during day five morningside. "I promise you that if you ponder the things you study, the windows of heaven will open and you will receive answers to your problems. I promise that if you diligently study the Book of Mormon, you will be protected from evil."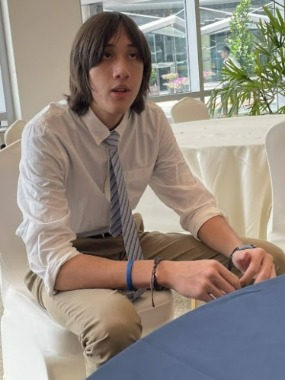 "My faith and testimony were strengthened by the lessons that were given, especially the stories and experiences of the speakers like President Royce Tai and President Tolman, but also in our group gospel study sessions," said Michael Van Cott, a young man from Kuala Lumpur.
Along with the spiritual feast  there was plenty of fun youth activities and games each day. The banner building activity united each company as they created and painted a large banner to represent a theme or belief that they felt was important to their group. Themes, such as 'The Army of Christ'; 'The Zioness'; and 'The God Followers', were chosen and used to produce banners and chants. Getting to know each other through dancing and variety shows were also part of the week's events.
One afternoon was spent working on service projects. The groups were given materials to construct book marks and write letters expressing their testimonies to be given to the missionaries. At the conclusion of the conference, the Malaysian Red Crescent were recipients of the extra matresses that were purchased and brought in to the hotel to accomodate all the participants.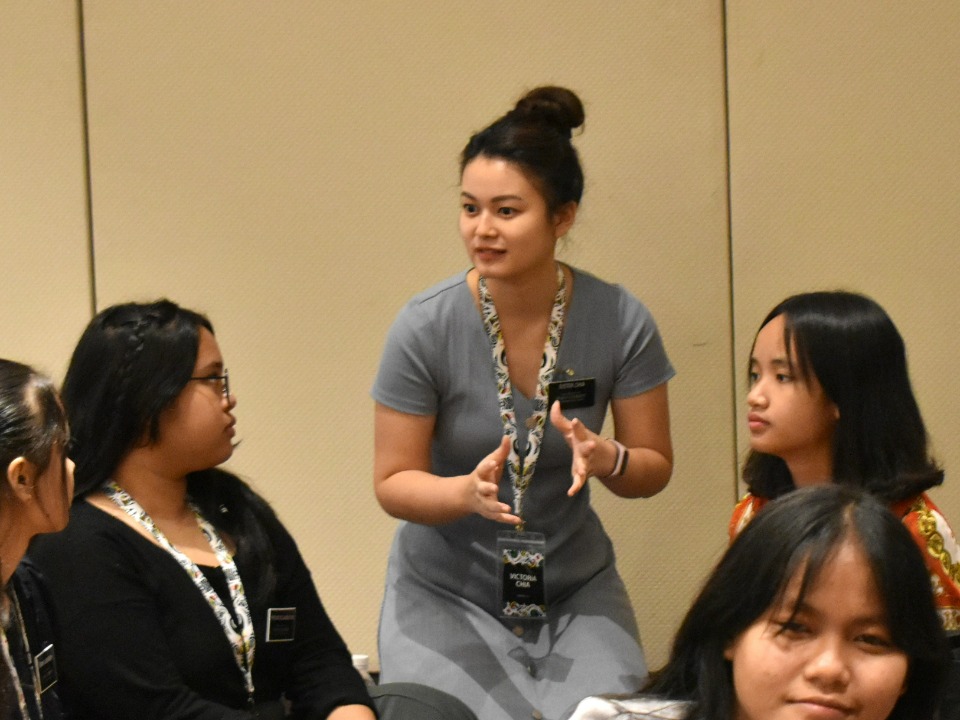 The successful execution of an event of this scale, involving youth from all over the countries of Malaysia and Singapore, is the result of many months of planning and preparation, with guidance from Elder Bryan and Sister Anne Sudweeks, the In-Area FSY Advisory Couple. An important part of the preparation was choosing, training and preparing the young adult counselors for mentoring and guiding the youth during the conference.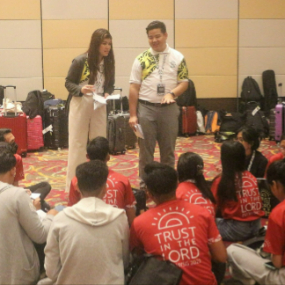 Kelly Tseu, one of the young adult counselors, stated, "I'm so blessed to have the opportunity to learn together with the youth. My testimony and faith in the living Christ have immensely increased.  I'm so blessed to have a good co-counselor, Ben Cho. We prayed together for the youth so that we know what we can do to help them."
 "This is my first time attending FSY," said young women Billary Allerian from Kota Kinabalu. "At first, I didn't want to attend because I was uncomfortable in places with lots of people and I still am. But I now realize why my parents kept pestering me to come here. FSY has helped me learn how to be more open and just put my trust in the Lord. I'm grateful for the new friends I have met; they really inspired me a lot."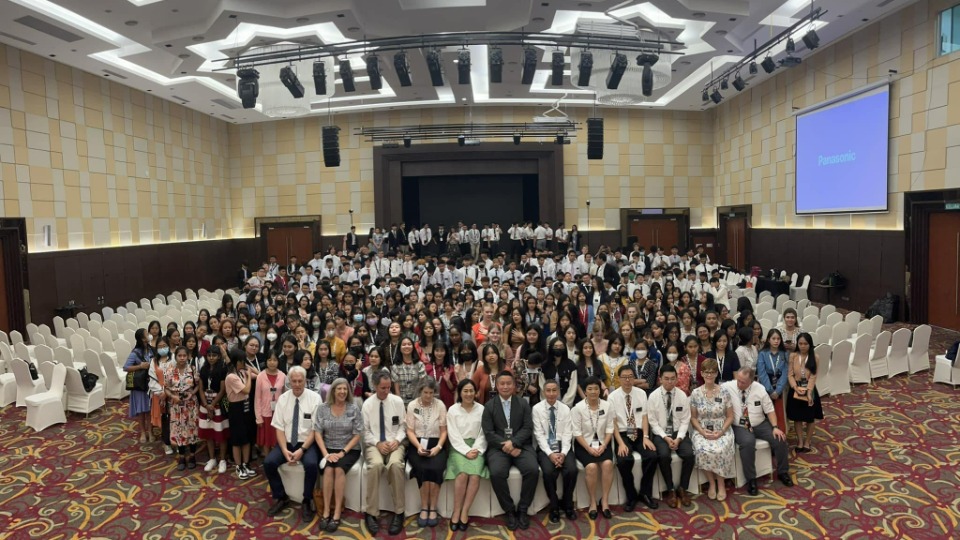 Elder and Sister Tai inspired the youth with the following encouragement about getting answers to prayers:
"When you are looking for answers for yourself, sometimes the best way to receive the revelation you need is to pray and do something for someone else… When you pray for something, you need to be persistent, and you need to decide that 'I'm going to do whatever Heavenly Father wants me to do.' If it seems like you're not getting an answer, pray to find out how you can help someone else and you will get a lot of revelation about how you can help them. And if you do it then you will eventually get your own answer."
"I would encourage others to attend because it's a really great experience, unlike anything else I've done before," said Van Cott, "You make new friends really easily. The activities are quite enjoyable, and we get to spend time with new people forging bonds together."
The theme of the 2022 FSY conference, "Trust in the Lord with all thine heart; and lean not unto thine own understanding" (Proverbs 3:5) truly seemed to be internalized by the youth that gathered in Kuching. They have come away with a better understanding of their relationship with the Lord, how to strengthen and maintain that relationship and feel the love of Him through friendships with fellow saints.