Untuk membaca ini dalam bahasa Melayu, sila klik sini.
(For Non-Muslim Use Only)
One of the fundamental teachings of the restored Church of Jesus Christ is family history, genealogy, and temple work for the living and for those who have passed on. This teaching is one of the four-fold missions of The Church of Jesus Christ of Latter-day Saints. Latter-day Saint (LDS) families and individuals young and old are passionately engaged in this great work of the gathering of Israel. 
On Saturday, 15 April 2023, LDS youth of the Petaling Jaya branch of the Church presented their family history project at the Kuala Lumpur District Center. Siblings Josh and Savannah Meservy, Janarthan Pillai, and Brandon Boey were among the youth who presented their photobook and discussed experiences they had in doing family history work. This event was organized by Min Lian Chan, District Temple and Family History Consultant (Chinese Speaking).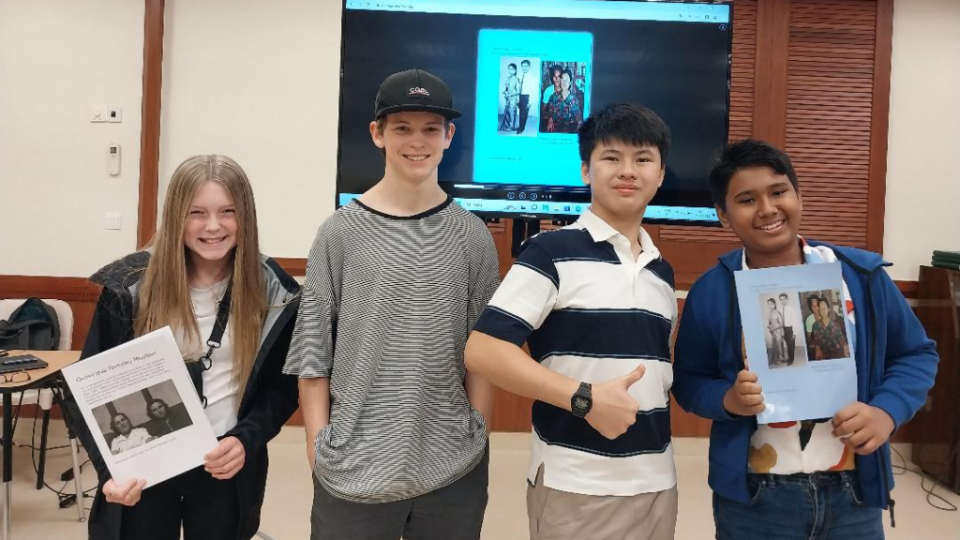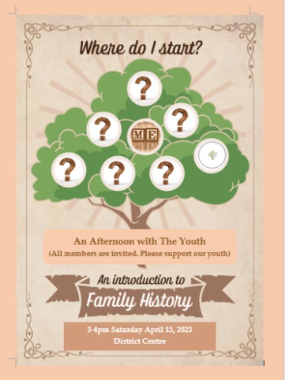 The youth were enthusiastic to share special memories and stories of their immediate and extended families. During the presentations, the audience were keenly focused on the information from each youth. Each of them performed detailed research and compilation of their family history information. Their effort indeed revealed the love they have for their families and for their future generations. 
Josh Meservy, a youth from the Petaling Jaya branch, shared about his great-grandfather's life story. Fritz Feuz was born in Switzerland and he worked hard on their family farm. He spent a great deal of time in the mountains transporting cheese, hiking and leading skiing groups. When Fritz joined The Church of Jesus Christ of Latter-day Saints, he was disowned by his family. He then decided to migrate to Canada and later to the United States. Fritz was actively engaged in his new faith throughout his life and was a stalwart follower and disciple of Jesus Christ. Josh stated that his great-grandfather's faith and testimony of the restored gospel has helped his testimony grow as he tries to become a faithful disciple of Jesus Christ.
Janarthan Pillai, also a Petaling Jaya branch youth member, spoke about his grandparents. His late grandfather Krisnan a/l Palaniapan Pillai was an adventurous and talented person. He was an ardent learner about life, nature, and survival skills, with a unique talent in speaking Mandarin. Although Janarthan did not have the opportunity to spend time with his grandfather, the life stories of his grandfather that he had learned from his father are precious and dear to his heart. His grandmother Janegi a/l Karuppiah, on the other hand, is a kind natured lady who spends time enjoying her garden and orchard. Janarthan also admires the love story of Krisnan and Janegi and how they showed love to each other. He hopes to emulate this attribute in his life. Janarthan is grateful to have grandparents who love their children and grandchildren with all their heart. He hopes that someday he will be able to influence his extended family to embrace the restored gospel of Jesus Christ.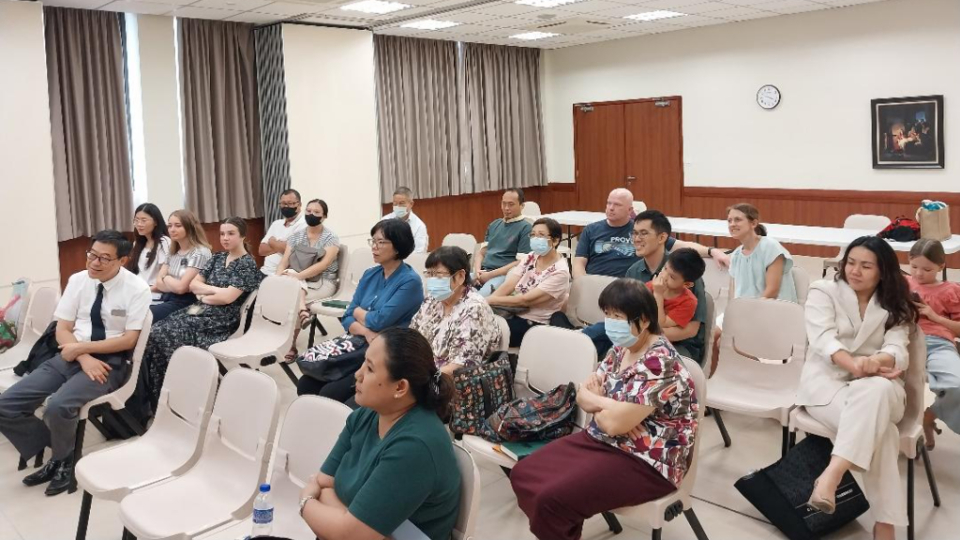 District leaders attended the event to support the wonderful effort accomplished by the youth. They included the high councilor overseeing Temple and Family History Work in the district Peter Ee, District Temple and Family History Consultant (Chinese speaking) Min Lian Chan, along with Susan Ho amd Ho Siew Yin, both District Temple and Family History Consultants.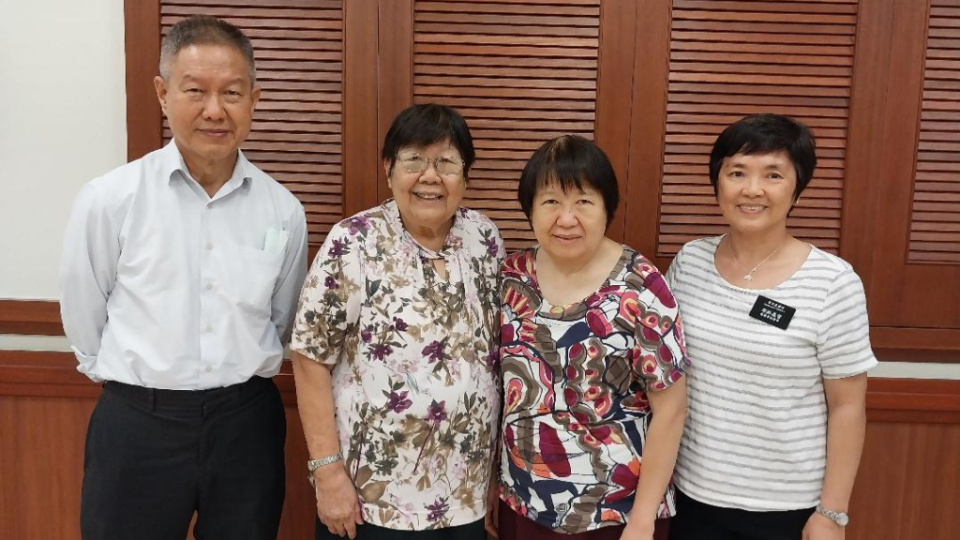 Prior to this session, the youth and young single adults in the Kuala Lumpur Malaysia District were engaged in two online training modules for family history and temple work. The modules were held last year with the first module taking place from May 1 to June 19, and the second module running from October 16 to November 27. During the first training session, a total of eight lessons were conducted. Participant registrations reached 65 persons. They joined online from various countries to learn, share and support the program. For the second training session, approximately 40 participants joined the six-week training. Most of them hailed from Malaysia and Singapore. 
Through gospel teaching from dedicated parents, children learn about the exciting adventures and journeys they can experience when doing family history work. The efforts of parents to inculcate a love for family history work among children help build faith and service at a young age among youth. It keeps the children productive in good work. It is a way to nurture the children towards faithful gospel living and building Zion where their home is.
To support the ongoing growth of family history work in Malaysia, a family history training meeting was held on on April 21, 2023 at the Kuala Lumpur District Center. It was conducted by Elder Kevin Hamilton, General Authority Seventy and Executive Director of the Church's Family History Department and Steve Rockwood, Managing Director of same department, who both flew down from Salt Lake City, Utah in the United States to present the training..
For more information on family history, visit www.familysearch.org or www.comeuntochrist.org