(For Non-Muslim Use Only)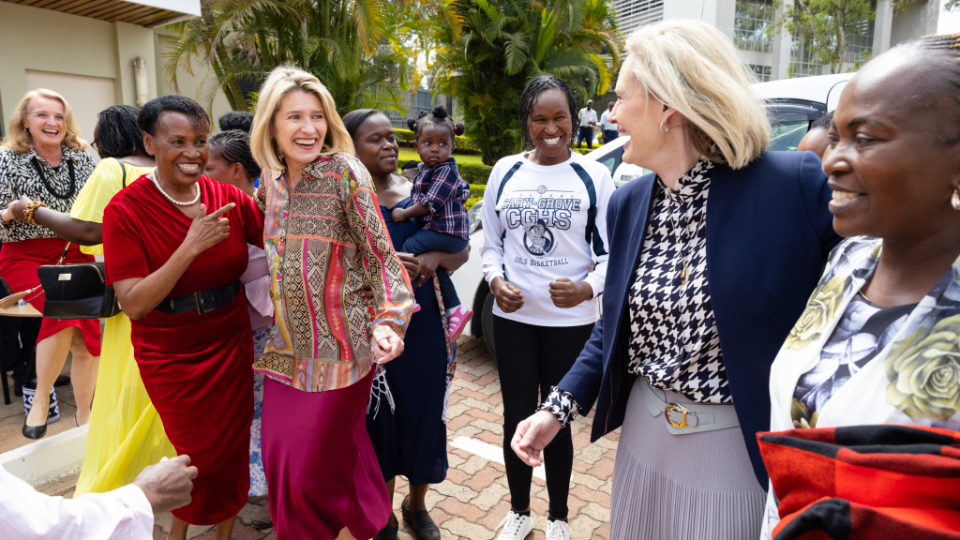 In support of International Women's Day, several female leaders of The Church of Jesus Christ of Latter-day Saints, two of whom are on assignments abroad, have posted videos and stories on their social media accounts.
Since 1911, International Women's Day, observed globally every March 8 since 1911, celebrates "the social, economic, cultural and political achievements of women," according to internationalwomensday.com. The 2023 campaign theme, #EmbraceEquity, is a call to accelerate women's equality everywhere.
The general presidents of two organizations are currently on a nine-day ministry to Africa, supporting those same efforts and highlighting the service of Latter-day Saint women throughout the world.
"We're grateful for what these women are doing all over the world, said Young Women General President Bonnie H. Cordon, whether it be here in Kenya or down in Brazil or in Mozambique."
President Cordon has traveled to four countries during her visit to eastern and central Africa, including Kenya, Uganda, the Democratic Republic of Congo and the Republic of Congo. She met with government leaders about the Church's youth programs and visited a maternity hospital where the Church had donated equipment.
"The opportunity for women to see beyond their current situation and help someone else is really the power of what women are doing to make a difference in the world," President Cordon said.
She began her ministry in Nairobi with Relief Society General President Camille N. Johnson, who traveled to northeastern Uganda with UNICEF and met with Latter-day Saints in Lubumbashi, the Democratic Republic of Congo.
Speaking from Nairobi, Kenya, President Johnson said she felt privileged to be on assignment there celebrating the potential of women.
"The Relief Society, of course, is one of the largest organizations of women in the world. And I hope that our sisters feel their divine identity potential, recognize the opportunities that are theirs unique as women."
President Cordon and President Johnson posted the same collaborative video:
Sister Amy A. Wright, First Counselor in the Primary General Presidency, posted:
Sister Michelle D. Craig, First Counselor in the Young Women General Presidency
Sister Kristen M. Yee, Second Counselor in the Relief Society General Presidency, posted: