Untuk membaca ini dalam bahasa Melayu, sila klik di sini.
(Not intended for use by Muslim media.)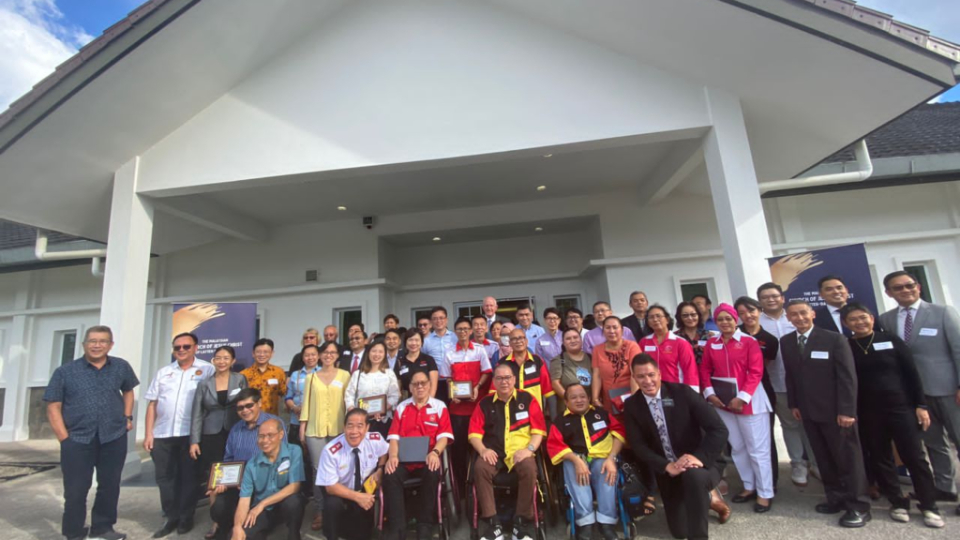 May 13, 2023, marked a special day for The Malaysian Church of Jesus Christ of Latter-day Saints, as it gave its first formal recognition to humanitarian organizations that it partnered with in Sarawak at an inaugural appreciation event. More than 100 people attended, including representatives from 14 NGOs, Padawan Municipal Council Chairman Tan Kai who represented Deputy Premier Dato Sri Dr Sim Kui Hian, Batu Kitang Assemblyman YB Ir. Lo Khere Chiang and Dunstan Chan, president of the Sarawak Social Welfare Council.
"The humanitarian and welfare program are the key elements to ensure social harmony. Without social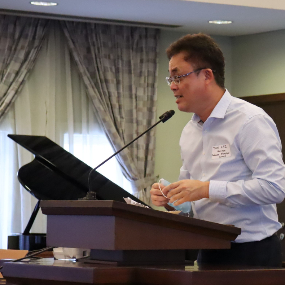 harmony, we could hardly achieve the economic growth," Tan said.
He explained that the Sarawak government has implemented various policies to help the unfortunate through the Ministry of Welfare, but those implementations wouldn't have been carried out effectively without the support and cooperation of NGOs.
In 2022, the Church and the 14 NGOs jointly did 28 humanitarian projects that benefited more than 1 million members of the community in Sarawak. These NGOs included well-established names such as the Rotary Club and Red Crescent Society, Malaysia, Cheshire Homes, CLAPAM, as well as newer organizations like P.O.C.S, SCAN and other cancer groups. Together, they have worked on diverse initiatives that support cancer patients including children, as well as disabled persons, indigenous populations and other beneficiaries.
Chan, who heads the Social Welfare Council which includes 45 NGOs in Sarawak, encouraged more of these partnerships, "If you want to work with local partners, this is the right place to work… We may come from different denominations, or maybe religious background, but we are united in our love for humanity. That's what brings us together."
Lo also congratulated those in attendance on their humanitarian efforts.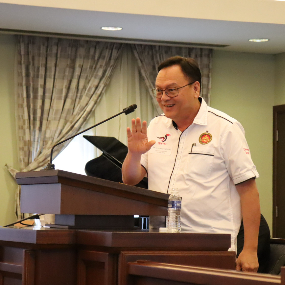 "It is my belief that the true measure of a society is not economic success or military might, but in how it treats its most vulnerable," Lo said. "One of the best ways that we can show compassion and care for those in need is by engaging in community service and humanitarian work."
He described that the charitable actions could come in many forms and as simple as volunteering at a beach clean-up, repairing leaking roof, fundraising, or donating wheelchairs to the sick.
"Whatever form it takes, community service and humanitarian work have a profound impact on the lives of those we help, and on our lives as well…When we volunteer our time and resources to help others, we learn valuable skills such as teamwork, communication, and problem solving. We also get a greater appreciation for the challenges that others face and develop a deeper sense of empathy and compassion," he added.
He continued, "Community service and humanitarian work like what you're all doing are essential for building strong and resilient communities. When we come together to help each other, we create a sense of unity and solidarity…A unity that transcends race and religion."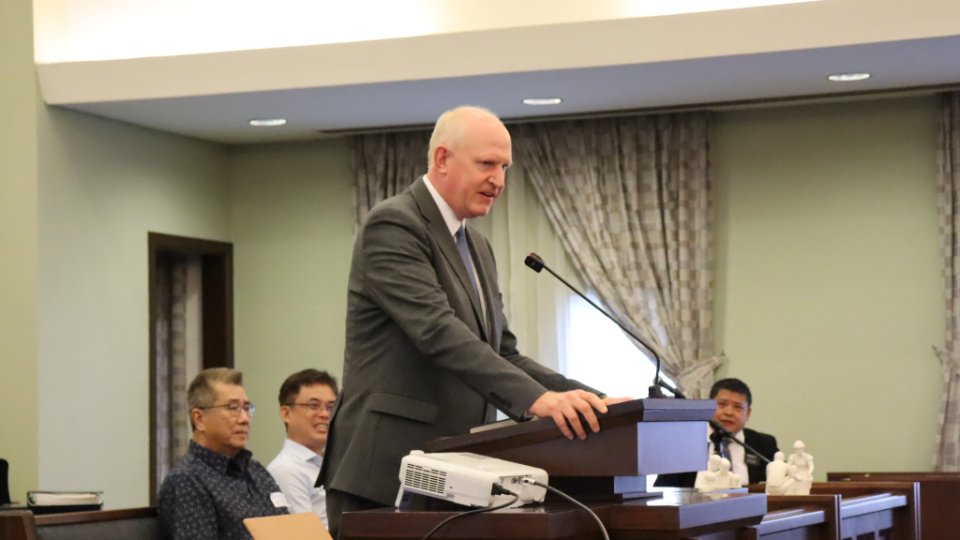 Elder Kelly R. Johnson of the Asia Area Presidency of the Church echoed Lo's remarks by referring to the opening hymn "Because I Have Been Given Much" from which these two lines he highlighted, "Because I have been given much, I too must give…I shall give love to those in need, I'll show that love by word and deed."
"That's what we try to do which is not only show love by the things that we say, but by the things that we do. I thank you for the good things that you're doing in the community, and I hope that we can continue to work together to do wonderful things here to lift and to bless the community here in Sarawak," he said.
The Church of Jesus Christ of Latter-day Saints is known internationally for its strong commitment to humanitarian work. While its efforts in Malaysia span decades, East Malaysia received a significant increase of support from Church headquarters in recent times. This was the result of the Church's strategic move to pursue partnerships and coordinate resources as a more efficient and effective way of doing good together. The positive outcome would not be possible without the cooperation of the local NGOs.