About 60 Mormon Helping Hands volunteers from The Church of Jesus Christ of Latter-day Saints gathered recently for a service project at the Pure Life Society in Kuala Lumpur, Malaysia.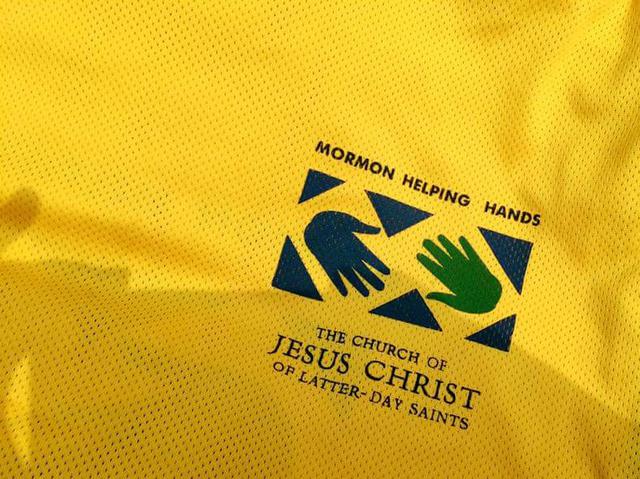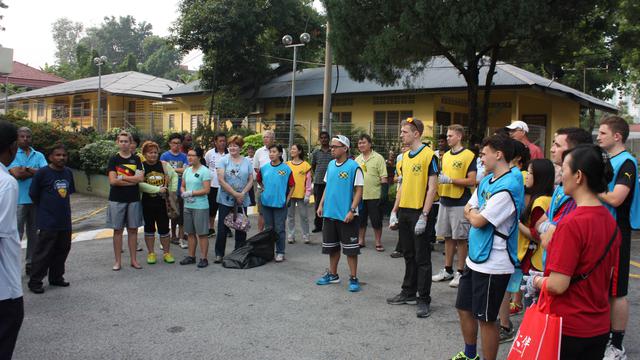 Volunteers meet to recieve instruction and have a safety briefing prior to beginning work at Pure Life Society.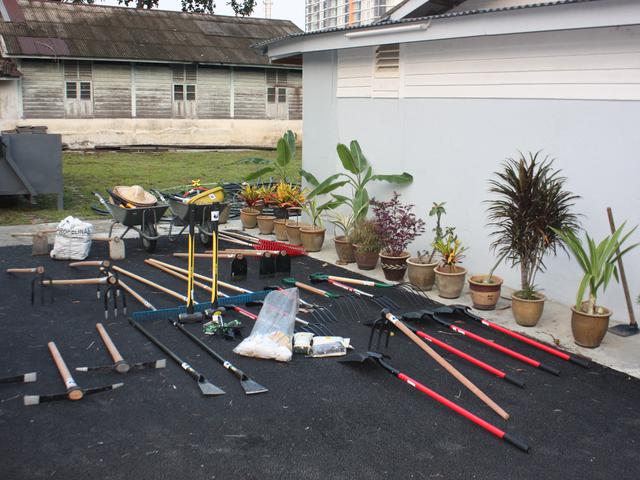 Tools stand ready to be used. Volunteers soon arrived and put them to work clearing brush, limbs and debris.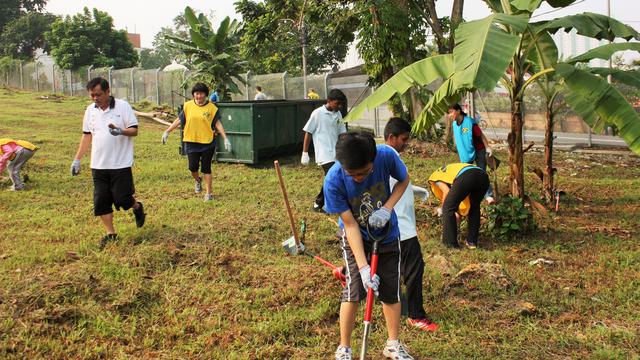 Volunteers begin clearing rocks, limbs, brush and debris from land owned by The Pure Life Society.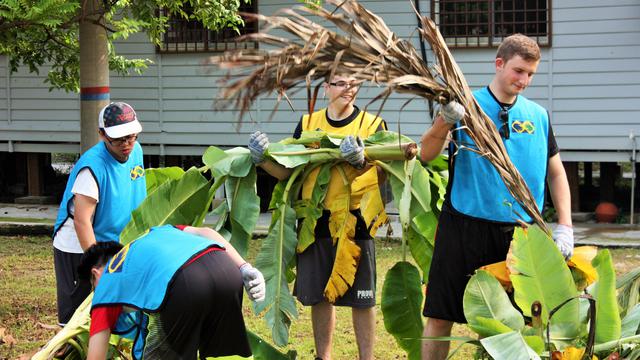 Over sixty pairs of hands worked hard to remove dead branches, debris and fallen leaves from the grounds at Pure Life Society.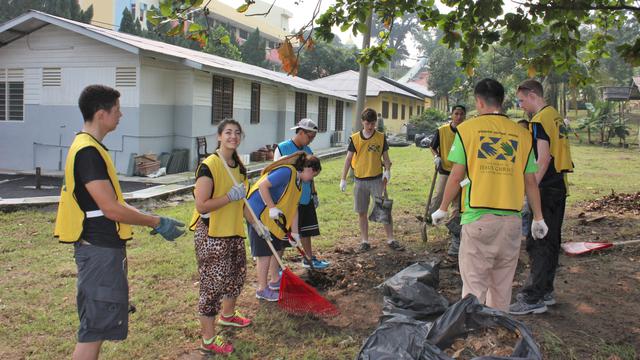 Youth from the Kuala Lumpur District and volunteers from around the world met at Pure Life Society to clean up the grounds for a commemorative event in two weeks.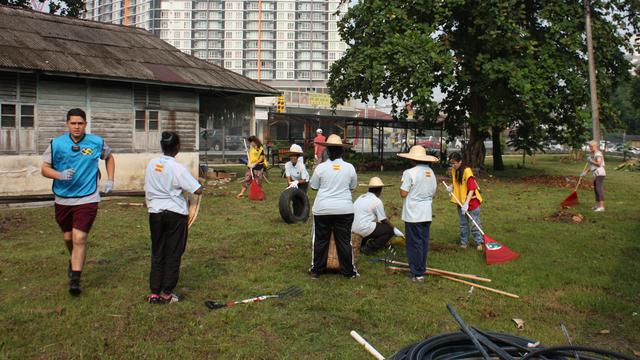 Volunteer work crews separate to begin clean up work at Pure Life Society.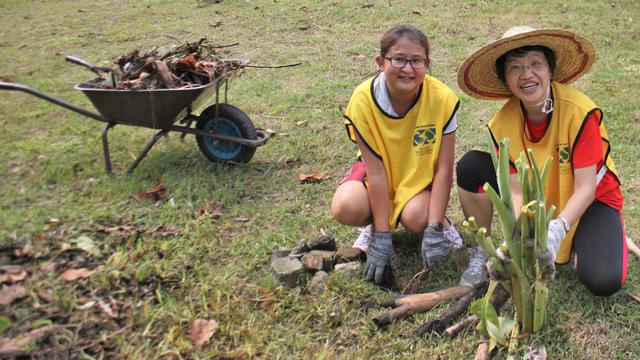 Yi Peng from Subang Jaya Branch and Sharon Wong from Kuala Lumpur Branch work together to remove debris from the tract of land at Pure Life Society.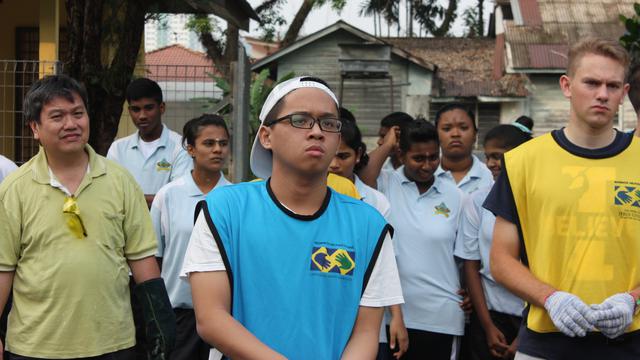 Gabriel, from Puchong and others listen to the safety briefing before work begins.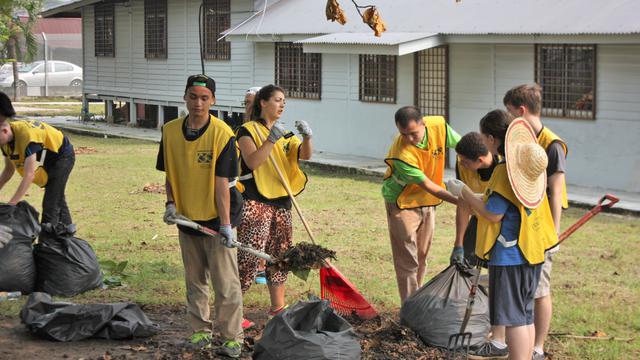 Young people from around the world were part of the work force who came to clean up the grounds.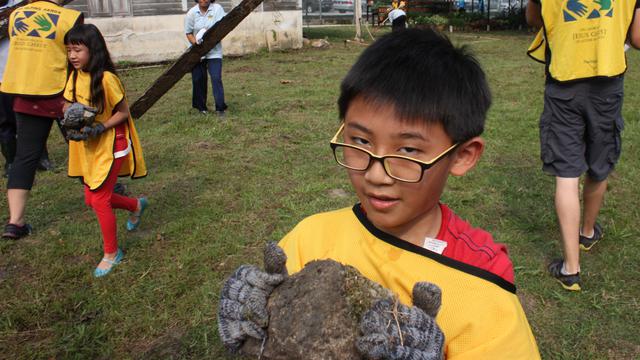 Issac came to work with his family at Pure Life Society. He was so happy to serve with friends, family and missionaries.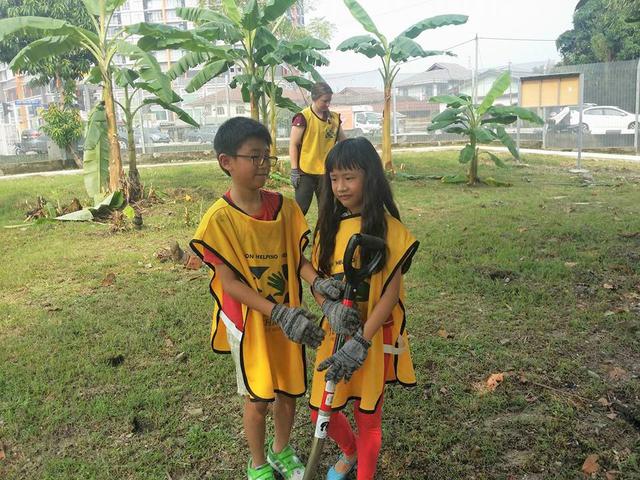 Ten year old Issac and 8 year old Annabelle were happy to put on a Helping Hands vest to work side by side with their mother and father.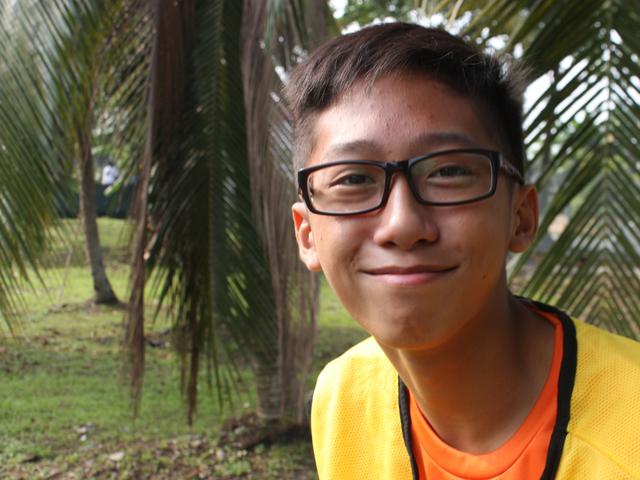 Fifteen year old AJ worked hard in the 34c heat with 94% humidity and still had a smile on his face.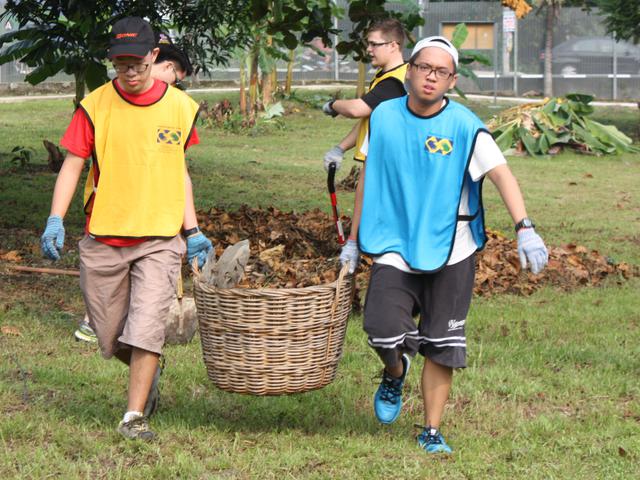 For these Malaysian young men, Working together made for a happier experience.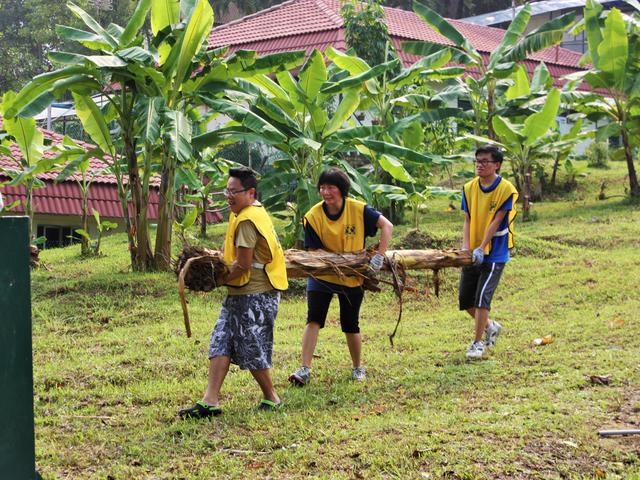 Hard work was the order of the day for men and women who came to clean up!
Tree limbs were removed, brush was cut and gathered, debris removed and grounds were cleaned to prepare for the walkway ceremony on two weeks.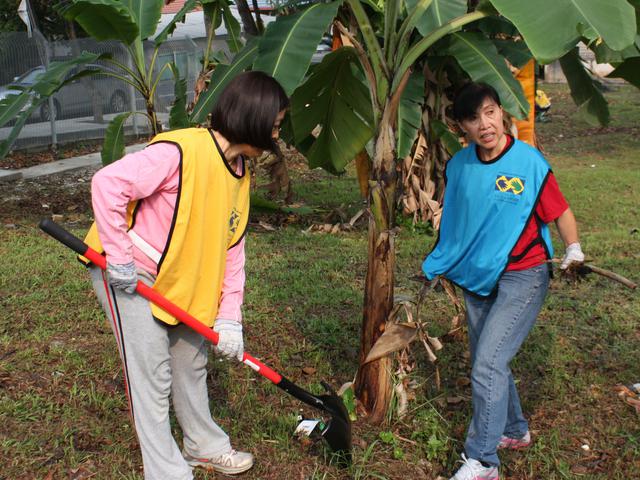 Relief Society sisters work hard trimming trees and hauling debris. Annie and Carol removing old banana leaves to clean up for a commemorative event.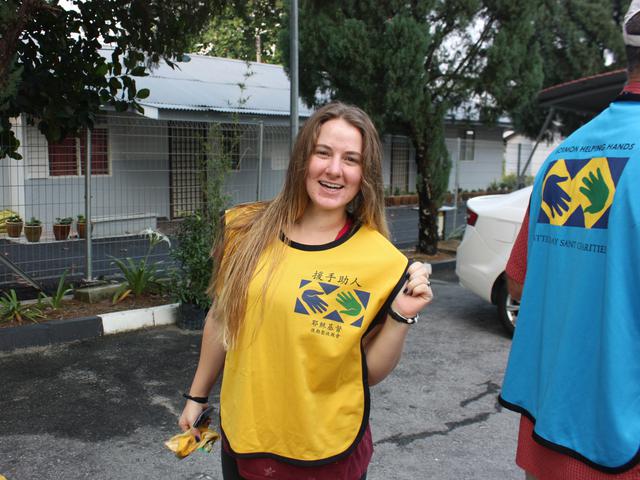 Sister Strong is pleased to wear a Mormon Helping Hands with Chinese inscription. She is a Manadarin speaking volunteer from Arizona, USA.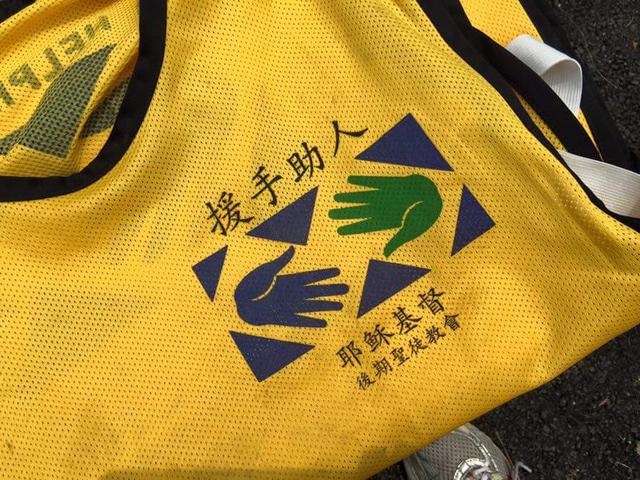 Many of the volunteers were Mandarin speakers. They were pleased to don the Chinese Helping Hands vests as they went to work.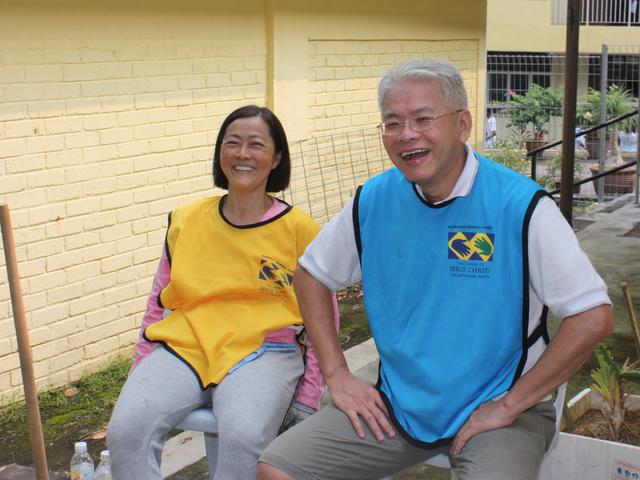 Puchong Branch President Tony Teh and his wife Annie take a short break during the work process. President Teh and members of Puchong congregation have been strong supporters of service projects at The Pure Life Society.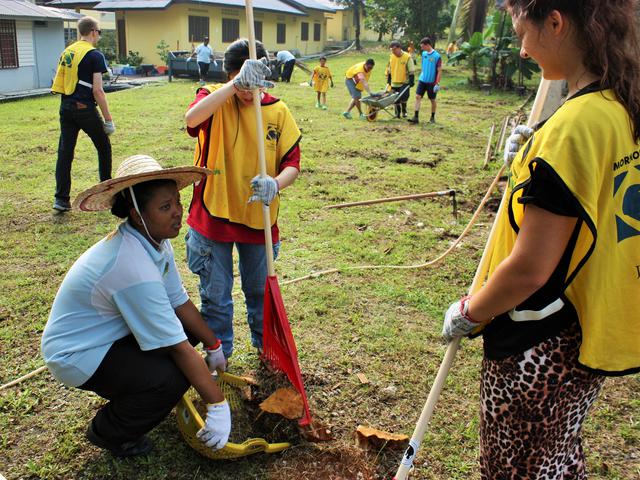 New friendships were formed when missionaries, church members and Pure Life residents shared warm feelings and hard work.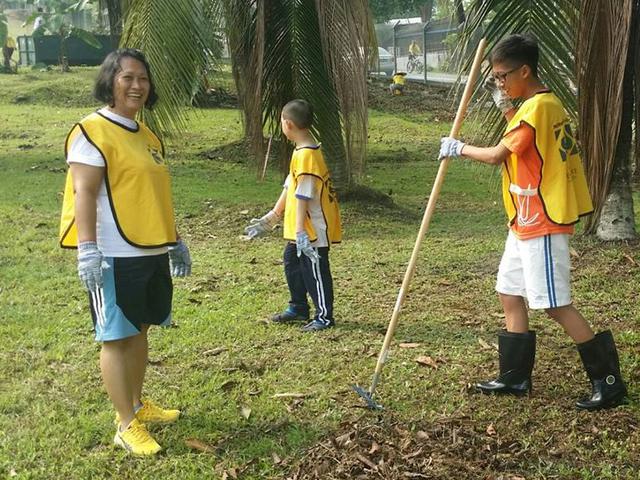 The Siew family hard at work. Father, Mother and three sons joined in the service project. They have a fourth son serving a two year mission in London.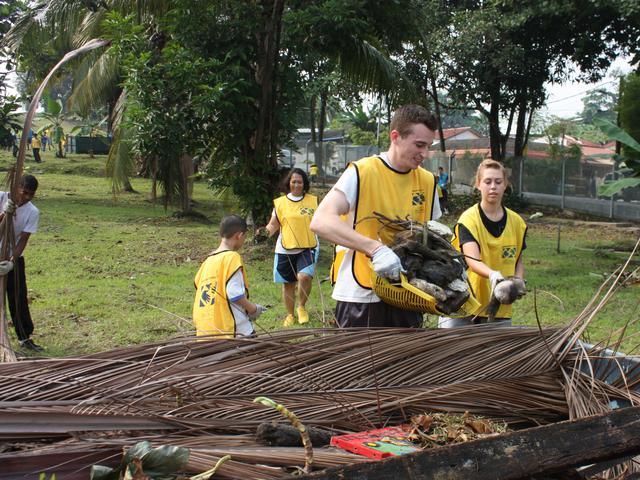 Elder Ryan Smith and Sister Anderson dump collected debris into rubbish bin. Four large bins were filled.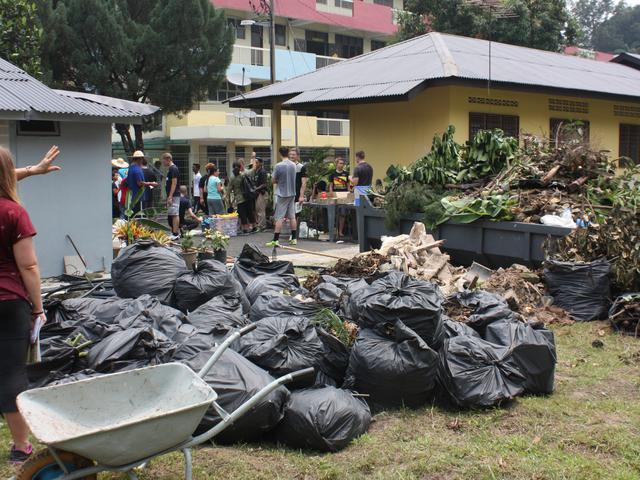 Sister Kane from Canada looks over the mountain of debris gathered for disposal. Four large dump bins were filled to overflowing with debris gathered in the clean up project.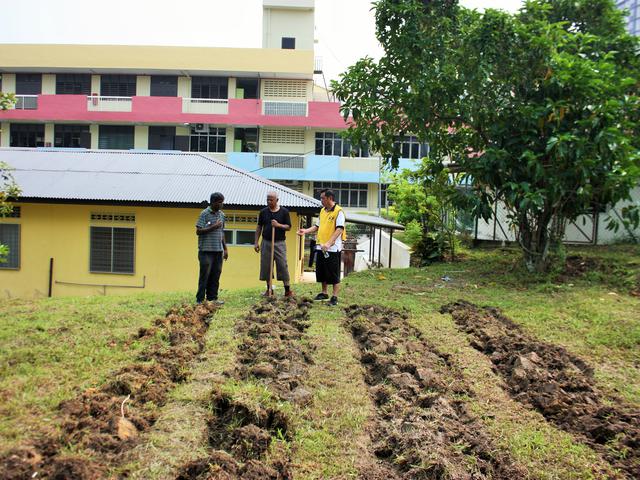 Volunteers opened some land for garden beds which will be planted with vegetables for use in the kitchen of Pure Life Society where they serve more than 100 people three times a day. Vegatables and fruits are a staple in this kitchen.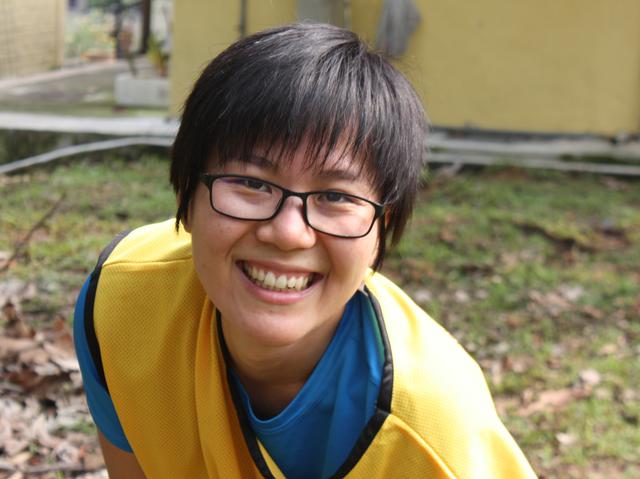 The District Young Womens president, Chen Ying shared her strength and smile while  providing service at Pure Life Society. She is a great example to young women in the Kuala Lumpur District.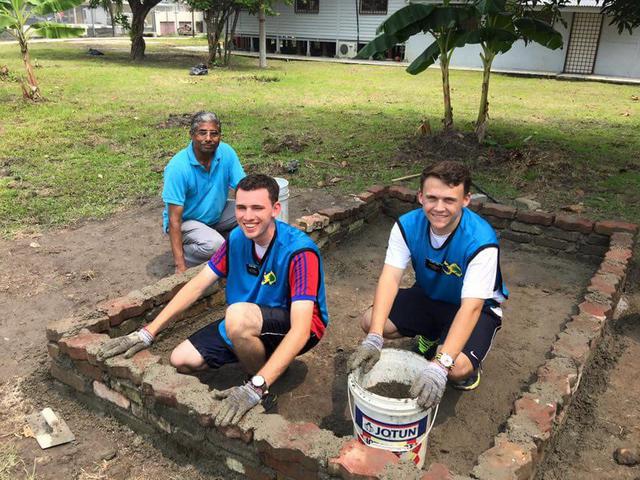 Elder Loos and Elder Hord exercise newly learned masonry skills to construct a compost pit. Waste from the kitchen, along with leaves and clipings will be placed here for composting.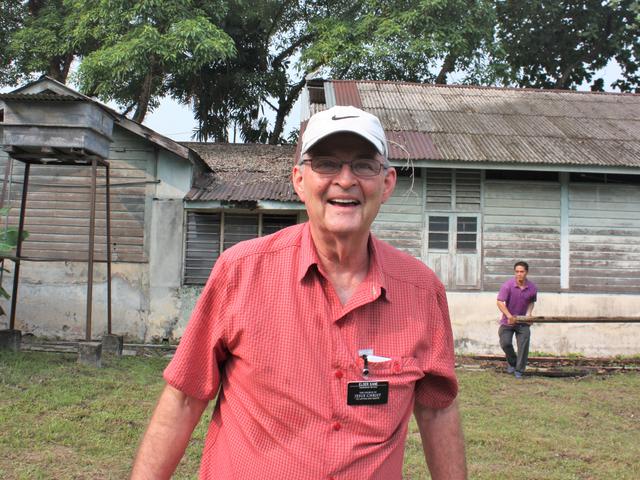 Seventy year old Elder Kane from BC Canada spent the day working at The Pure Life Society side by side with members from Kuala Lumpur District.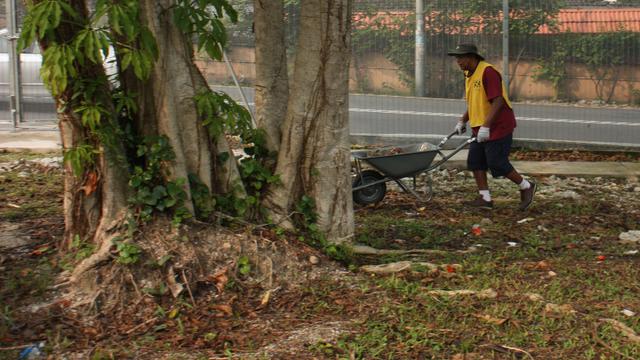 Debris was cleaned from a 700 meter walking path in preparation for a commemorative event at Pure Life Society. Brother Bany from Subang Jaya Branch pushes one on many wheelbarrows filled with debris.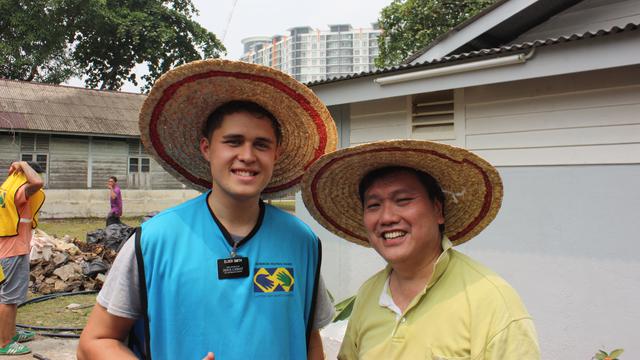 Missionaries and members worked together to collect four large bins and freshen the grounds at Pure Life Society. Elder Smith from New Zealand and Felix Yong from Subang Jaya Branch have a smile after and hards days work.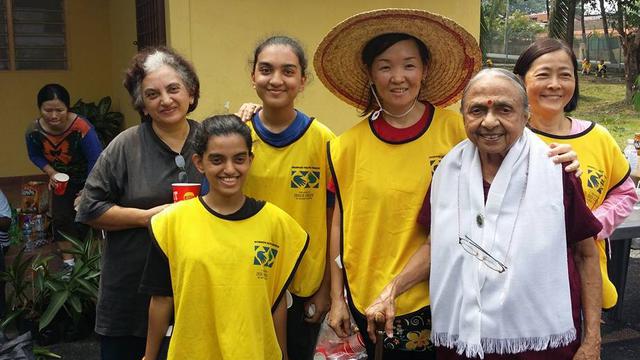 Pure Life President Mother Mangalam with some of the sisters working on the project.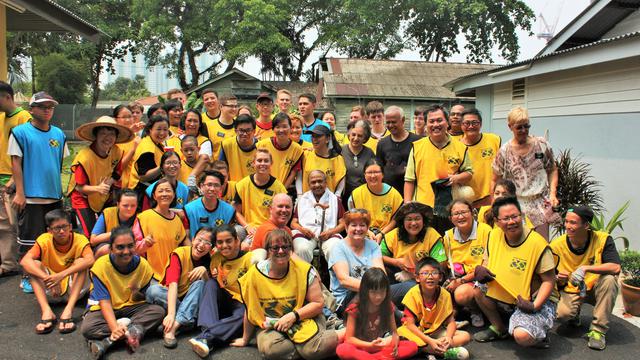 Many from the work force assemble with Mother Mangalam, Life President of The Pure Life Society. Two of the volunteering men attended school when Mother was their Principal.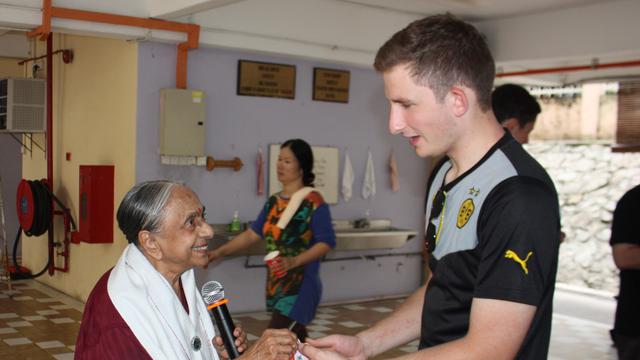 Mother Managalam personally met and thanked each and every participant in the Mormon Helping Hands event. She praised the members of the churh who gave up their holiday to assist those they did not know. She commented "You Mormons give me hope. Just look at all you young people doing work for others. You don't just talk Christianity, you live it."