Untuk membaca ini dalam bahasa Melayu, sila klik sini.
(For Non-Muslim Use Only)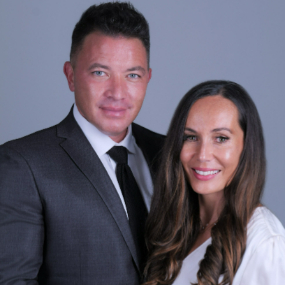 On January 7, 2022, 164 new mission leaders were called to service by the First Presidency of The Church of Jesus Christ of Latter-day Saints.1
Amongst them, called and assigned to serve in the Singapore Mission is President Taitama Tolman and Sister Tanya Tolman. They began on July 1, 2022. For the next three years, the Tolmans will serve from the relocated Mission Office in the newly built Kuala Lumpur (Malaysia) District Center.2 Prior to receiving this new calling, he served as the District President for the Kuala Lumpur West Malaysia area.
Malaysia has been home for the Tolmans since 2006 when President Tolman began employment there. Before this, he worked in Singapore, Hong Kong and the Philippines. The family's years in Malaysia have been a rich cultural experience for the family. The Tolmans are grateful to provide their children a unique educational opportunity and an extraordinary life in Malaysia.
They love the people in this region and through Church callings, opportunities to serve and worship with members and work with local communities in Malaysia has been a treasured blessing.
Receiving the call to serve as the Singapore Mission President was a humbling and faith-filled moment for both of them.
Sister Tanya Tolman recalled her feelings and thoughts as she and her husband were in conversation with President Henry B. Eyring, second counselor to the First Presidency of The Church. She shared, "Our whole life and world would change not just for me and my husband, but also for our children and family. It's a dream to serve together as a family and I know we will be blessed by being united in this purpose. My husband is our spiritual rock and we are grateful to serve together. Our family will grow, as we welcome these missionaries into our home and hearts."
As they sat through the one-hour conversation with President Eyring, they received a confirmation from the Holy Spirit that this is a calling from God and that as a family of six on a mission, they will be blessed and taken care of by God.
President Taitama Tolman recollected the recent few months of attending to the relocation of the mission office from Singapore to the new district center in Malaysia. He stated, "Having our very own and very first official district center is a special blessing for the growth of the Church and missionary work in this country. Having to relocate the mission office to Malaysia was an assiduous task. It required a tremendous amount of liaising with Hong Kong, Singapore and Malaysia church offices. We finally did it and on time for us to begin our mission."
He further added, "We are very grateful to the former mission presidents and their wives for the great work they have done, and for the recent support extended to us as we begin our calling to serve the people and Saints in the Singapore Mission area."
President Taitama Tolman was born in Laie, Hawaii and is of Maori descent. He lived in Hawaii, Utah and New Zealand. He graduated from Brigham Young University (BYU) Provo in International Studies and Economics, and later with a Master in Business Administration (MBA) from University of California Los Angeles' joint program with the National University of Singapore. As a young man he served in the Paris, France Mission from 1995 to 1997 where he first met Bishop Gérald Caussé who was then a Stake President in that area.2
His association with Bishop  Caussé remained throughout his life and it became a significant influence in the life of the Tolmans. The exemplary and consecrated life of Bishop Caussé as a Latter-day Saint inspired the Tolmans and he became a role model in molding their gospel living towards a consecrated life as a disciple of Jesus Christ. The Tolmans are very grateful to the Caussé family whose ministering over the years has given the Tolmans hope and strengthened their faith throughout the years of friendship.
Sister Tanya Tolman hails from Washington State. She is of Samoan descent and studied Sociology and International Business Development at BYU Provo. Shortly after, Sister Tolman graduated with an MBA and a Master in Organizational Behavior from the Marriott School of Business, BYU Provo.
The Tolmans met at BYU and they have four children. Their oldest begins college in America and the three youngest will continue their education in Malaysia during their parents' service.
They are grateful for the generations of their families since 1880s who faithfully kept their sacred covenants and remained stalwart in the gospel of Jesus Christ and as members of The Church of Jesus Christ of Latter-day Saints. One crucial gospel principle that was ingrained in their lives is keeping the Sabbath day holy. The Tolmans believe this is an important foundational aspect in allowing God and Jesus Christ to prevail in their life.
References and notes:
1 Newsroom, 7 January 2022 (Salt Lake City) and 24 January 2022 (Hong Kong). News Release, The Church of Jesus Christ of Latter-day Saints.
2 The newly built Kuala Lumpur (Malaysia) District Center and Office was dedicated on April 24, 2022 by Mission President Leonard Woo. This is the first wholly owned district center and office for the Church in West Malaysia. It will also serve as the Singapore Mission Office from 2022 to 2025. The relocation of the mission office is temporary.
3 Bishop Gérald Caussé currently serves as the Presiding Bishop for The Church of Jesus Christ of  Latter-day Saints.