(Not intended for use by Muslim media)
The members of The Church of Jesus Christ of Latter-day Saints are active participants in promoting unity and interfaith dialogue in Malaysia. Senior volunteer missionaries and other members from the Church have been attending meetings with various interfaith groups, including INSaF, and participating in vibrant community events. Events such as the annual Golden Rule Celebration and the Hati Suci Maju Selangor Buddhist celebration serve as important platforms for fostering understanding, respect and collaboration among people of diverse faith backgrounds.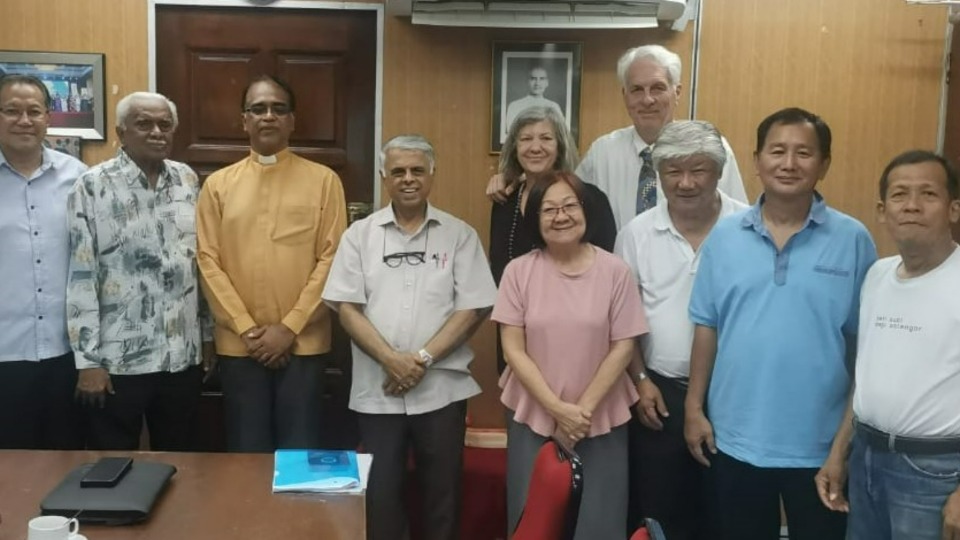 As society continues to navigate the complexities of an increasingly globalized world, events like these serve as a reminder that each person is part of a larger community. By coming together and celebrating shared values, communities can work towards a more peaceful and inclusive future.
The Golden Rule Event at Pure Life Society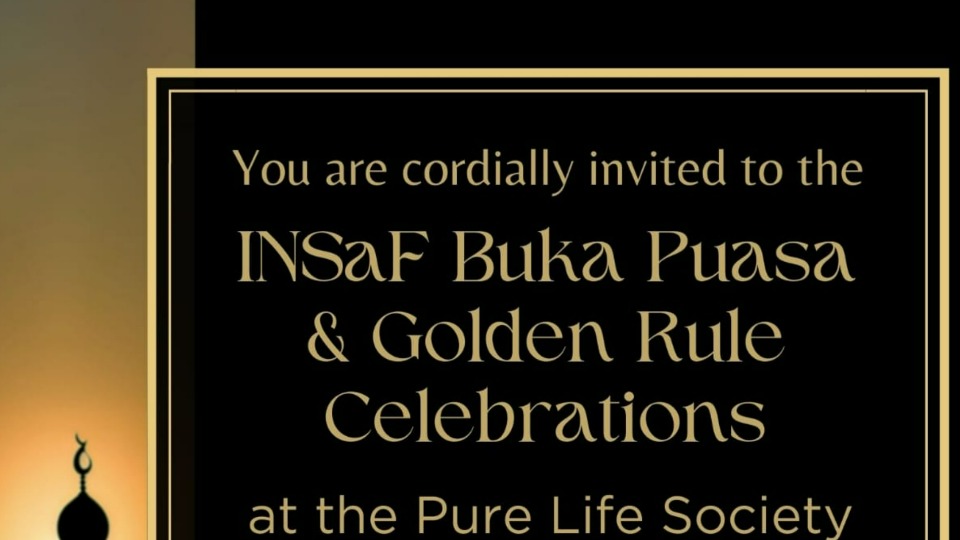 A key interfaith event is the annual Golden Rule Celebration, which is sponsored by INSaF and held at the Pure Life Society in Kuala Lumpur. The event brings together people from different religions, including Muslims, Buddhists, Hindus, Taoists, Catholics, members of the Church and others to discuss the importance of treating others with empathy, compassion, and kindness. The Golden Rule principle, which is present in many cultures and religions worldwide, emphasizes the need to consider how our actions affect others and to behave accordingly.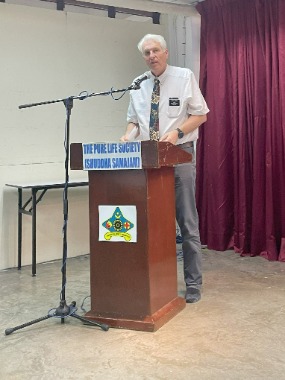 Senior volunteer missionaries Elder Charles and Sister Cheri Lambson from the Church have been actively involved in the Golden Rule event. They contributed to the discussions and shared their perspectives on the importance of interfaith dialogue and promoting peace and unity among people of different faiths.
At the Pure Life Society event, several speakers spoke about the value of the Golden Rule. One of the most compelling aspects of the event was the diversity of the speakers and attendees. The interfaith groups included members of various religions. Despite different beliefs, participants all share a common goal: to promote peace and unity among people of all faiths.
During the event, participants learned about the Muslim tradition of Buka Puasa, which is the breaking of the fast during Ramadhan. They were able to experience this tradition firsthand, learning about the principles behind the Ramadhan fast, and after prayers, sharing a meal with Muslim friends. It was a powerful reminder of the importance of respecting and celebrating different cultures and traditions.
Hati Suci Maju Selangor Buddhist Celebration
Another interfaith event that promotes unity in Malaysia was the Hati Suci Maju Selangor Buddhist celebration, held at the Bodhi Park - Samadhi Vihara. The event was a vibrant and festive celebration of the Buddhist faith, featuring talks and speeches by important leaders, including YB Tuan Hee Loy Sian and YB Dato' Teng Khim, as well as musical and dance performances.
Despite being a Buddhist event, the Hati Suci Maju Selangor celebration was also attended by people from different faiths, including members of the Church. The event provided an excellent opportunity for attendees to connect with each other, appreciate the similarities and differences of their beliefs, and celebrate unity in the community of Malaysia.
Letty Sim, the National Communication Director for the Church in Malaysia, has been actively engaged in the interfaith community for several years. She has found her involvement with these diverse groups very beneficial to all participants. She said, "As we share our faith and beliefs with others in the interfaith community, we can find more in common with each other. We love to talk about Christ and our beliefs and appreciate all opportunities to share with our brothers and sisters of all faiths."
Events like the Hati Suci Maju Selangor and the Golden Rule event are crucial in promoting understanding and respect among different faiths. They are reminders that despite religious differences, all share a common humanity and desire for peace and unity. By celebrating diversity and promoting interfaith dialogue, a more harmonious and just society can be achieved.