Untuk membaca ini dalam bahasa Melayu, sila klik sini.
(For Non-Muslim Use Only)
A pressing call to donate blood plasma and platelets for an ailing Church member in Penang was answered by many Church members, including a group of young single adults and their non-member friends from Selangor and Kuala Lumpur.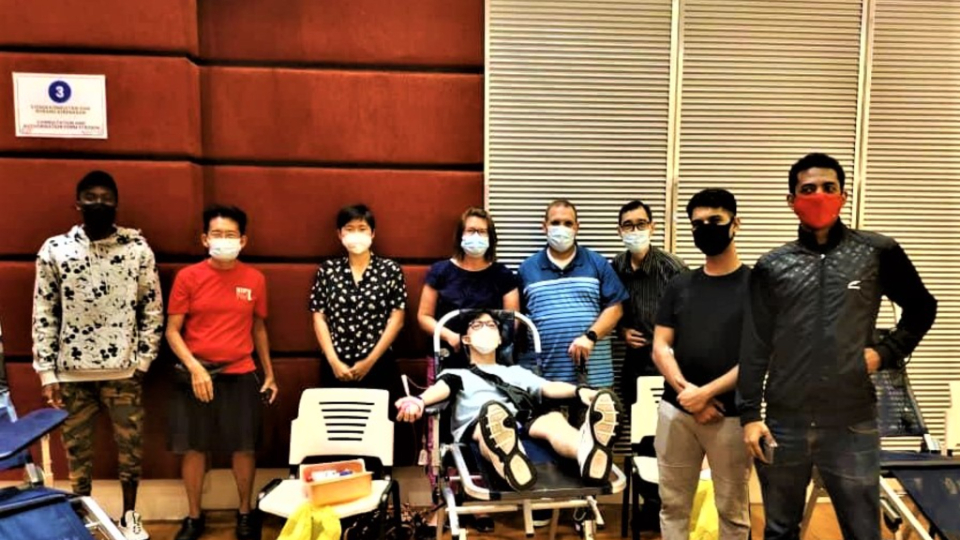 Transportation arrangements were made by President Royce Tai from the Kuala Lumpur Malaysia District Presidency to have the group travel early morning on Tuesday, December 21st 2021 to a hospital in Penang where that ailing Church member was urgently awaiting donation of blood plasma and platelets for his heart surgery.
"The last time I met this ailing brother was when I was a youth," said one of the participating young single adults. "At that time, he was one of the leaders at a youth conference in Malaysia. He was very encouraging, respectful and would treat all the youth as growing adults. Ten years on, he is serving us again by allowing us to serve him in his time of need. As we commemorate the birth of our Savior Jesus Christ during the Christmas season, our ministering effort symbolizes the uplifting and healing grace of Christ on the life of an ailing brother."
The December month and the Christmas season proved to be a time of giving and sharing for Latter-day Saints in West Malaysia.
Through acts of selfless service, members brought hope to a brother whose unfavorable health condition needed blood plasma and platelets to support and prolong his life. The exemplary deeds of the young single adults, their non-member friends, and countless other Church members had indeed blessed the life of this infirmed brother and his family at this Christmas season.